Management Team
From left: Ellie Saba, AJ Taucher, Brendan Diette, Ericka Addison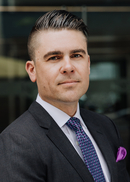 Managing Director
Office 562-606-1500
Brendan joined Northwestern Mutual in 2006 as a Financial Advisor and has since held numerous positions leading to Managing Director in 2016. Generally, clients who find the most value working with the team, and with whom we specialize, are our successful business owners, professionals, and families. In addition to providing his clients with exceptional service, Brendan works to grow leaders from within the Northwestern Mutual community. Outside the office, Brendan is passionate about spending dad time with his wife Katie and three daughters, as well as honing his golf game.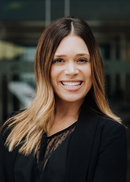 Ellie P Saba
Recruiter
ellie.p.saba@nm.com
Office 562-606-1932
Ellie has been with Northwestern Mutual since 2017 when she joined the Diette District Office. Ellie graduated from California State University Long Beach with a bachelor's degree in sociology. She works in partnership with Brendan as well as the financial advisors within the firm to identify and selectively source the right individuals to join the Long Beach Office. Outside of work Ellie enjoys spending quality time with friends and family, staying active in the Long Beach community, running and working out at the gym. Please feel free to contact Ellie directly with any questions related to career opportunities within the Long Beach Office.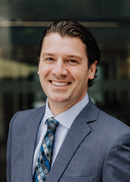 AJ Taucher
Director of Operations
aj.taucher@nm.com
Fax 562-287-5474
AJ has been with Northwestern Mutual since 2013 and started working with the Diette practice in 2014.  Graduating from Wesleyan, AJ was also a member of the universities football team.  He works in partnership with Brendan to provide client services with regard to both risk management and investments, as well as maintaining open lines of communication for new and current policy owners.  AJ is also an avid outdoorsman, marksman and racquetballer, and enjoys spending his time out of the office with his wife and children.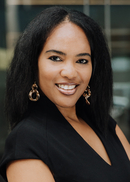 Ericka Addison
Executive Assistant
ericka.addison@nm.com
Office 213-243-7059
Ericka has been with Northwestern Mutual since 2015 and joined the Diette practice in 2018. She has her CA Life and Health License and in partnership with Brendan she focuses on the daily operations and administration of the practice. Ericka has worked in Financial Services since 1992, previously an Assistant Vice President for a well know Financial Institution. She enjoys time with her family and travel. Please feel free to contact Ericka directly with any questions or concerns you may have.
Yvonne G Connell
Office Manager
yvonne.g.connell@nm.com
Office 949-863-5800
Yvonne has over 20 years of experience working with Northwestern Mutual. For the last three years Yvonne started and cultivated the SET team program for the Mulroy Network Office in Newport Beach, working with financial representatives to build their knowledge around the inner workings of each individual practice.  Moving to the Diette District in 2017 Yvonne is a crucial member of the team with her administration skills and extensive knowledge in the underwriting field.  Outside of the office Yvonne loves spending time with her husband, sons, and grandsons, as well as keeping her garden looking brilliant.